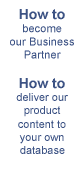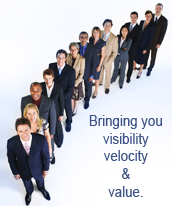 How to join IT4profit B2B Exchange >>

products
manufacturers

Chief Executive

Alastair Hunter

Director of Business Strategy

Gunther De Neve

Director of Connectivity Development

Vjacheslav Gariev

| | |
| --- | --- |
| | Personal Profiles |
Alastair Hunter

Chief Executive

Prior to joining IT4profit, Alastair Hunter held senior international sales and management positions at Seagate Technology and i2 Technologies. He was also the co-founder of a B2B marketplace start-up and is the founder and senior partner of a management coaching company.

"Our mission is to bring efficiencies and synergies to the distribution channel," said Alastair Hunter. "Today there are just too many blind spots and pressure points up and down the supply chain between manufacturers and their c hannel partners. In the IT4profit we have the knowledge, the technology and the unique platform to bring long needed value back into this sector."
Gunther De Neve

Director of Business Strategy

Gunther De Neve joined IT4profit in 2002. He was a co-founder of a B2B marketplace start-up and held senior IT development roles in i2 Technologies and in the IT distribution sector.

I have seen many e-marketplace and exchange offerings, said Gunther De Neve, but IT4profit B2B exchange stands head and shoulders above them all. It is not hype but a real working e-marketplace with distributors and their customers trading on a daily basis. It is designed by people who have a true understanding of the complexities of international IT distribution. It gives astonishing visibility to its users and helps relieve many of those pressure points in the supply chain while putting back some value into the IT channel.
Vjacheslav Gariev

Director of Connectivity Development

Vjacheslav Gariev is responsible for development, implementation and support of connectors. He is professionally engaged in software development during 14 years. Within this period with his assitance were realized the projects for Asbis company, e.g. solutions for distributed enterprise management (more then 20 offices in 20 counties), internal purchasing, auctions and e-Catalog.
Vjacheslav worked in Sybase office in Moscow and headed IT department of BelbusinessBank. Under his supervision IT department developed and implemented information system in 50 branches of the bank.
To the top