IT4profit took part in System Builder Summit 2003
IT4profit took part in System Builder Summit 2003
IT4profit took part in European System Builder Summit that took place in Monaco on May, 14-17. This event musters Europe's leading System Builder companies and vendors who offer components and software that are designed to be used in desktops, notebooks and servers.
As the current business model in the IT channel is becoming unsustainable and IT companies' margins continue to decline to unacceptable levels, the main goal of IT4profit's participation in this event was presenting the online affordable B2B solutions that allow companies to communicate and collaborate faster and more easily both with their customers and suppliers, to break down the pressure points in their supply chain and increase inventory turns and return on capital.
IT4profit offers ASP services which get IT companies net ready with scaleable e-business solutions which can be integrated to ERPs.
All IT4profit solutions are developed in close cooperation with leading IT manufacturers, distributors and service providers and support the full range of business relations between trading partners. IT4profit also consider participation in European System Builder Summit as an opportunity to discover latest industry trends, to communicate with representatives of IT industry and to establish new partner relationships.
IT4profit at European System Builder Summit 2003: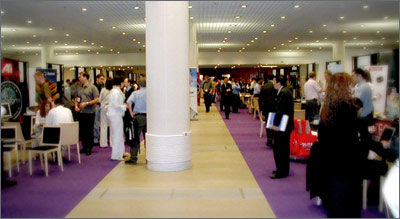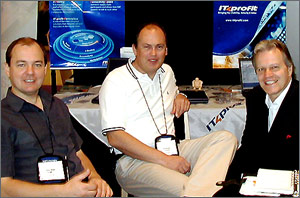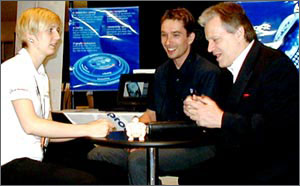 For more information about IT4profit events, products and solutions
please feel free to contact us.